These expenses relate to housing, food, healthcare, child care, clothing, transportation, and education. They don't include pregnancy costs or college savings.
Save Hospital Costs
Consider delivering your baby at a birth center rather than a hospital. It may save you a couple of thousand dollars that you can use for other baby needs. If you deliver in a hospital, refuse unnecessary add-ons that will hike up the bill. Check the bill for errors and ask questions where it's not clear. Some hospitals charge for TV, so keep it off, and enjoy your baby.
Breastfeed On A Budget
Breastfeed your baby rather than give them formula milk. It will save you $1,350 or more. Rather than buy a pump, check with your health insurance provider first, for a free breast pump. Hospitals offer lactation support, so rather than hiring someone, speak to them instead. Additionally, use your normal clothes rather than buying a breastfeeding wardrobe. Button-down blouses and tops work well.
Find Cheaper Housing Areas
Moving may feel like a big deal and it is, but according to the USDA report, housing takes up 29 percent of your income (source). You can save money by moving to a suburb or rural setting where housing is cheaper.
Childcare Is Expensive
Rural settings have lower rates than urban areas, so if you do move, you may also save on childcare. If your family lives close by, ask them to help you care for your baby. Consider staying home if your income is low. It will be better than dishing out all your money to a daycare center. You can try taking up work from home to supplement your partner's income.
Cut Clothing Costs
Babies grow quickly so buying larger sizes will last longer. Buy unisex clothes that can be used by your next baby. Buy clothes when they're on sale or shop in second-hand stores. Baby shoes are cute but not really necessary especially when your baby is young and not walking.
Get Crafty
Some DIY ideas can help you cut costs. Make your own soap, learn how to stitch and convert used clothes into fancy "new" ones. You can sew your own nursing cover. If you or your partner are handy, you can build your own crib and dresser storage shelves.
Shop Smart
Purchase items in bulk, from food to diapers, as it's cheaper that way. Many people feel a little awkward about asking for freebies or using coupons. Gather up your courage and do it. You'll save money.
Back Up
Ever felt the pain of buying something that you then forget to bring with you when you leave the house? This is one of the ways money unnecessarily leaves your wallet. Keep an extra diaper bag in the car with all of your baby's essentials plus a biscuit snack.
Use Free Activities/Entertainment
Check what free activities are offered in your community. Some libraries may have toys that your baby can play with. Additionally, they could also provide free storytime for babies and toddlers.
Reusable Products
How about using diaper cloths rather than disposable diapers? You can have one packet of disposable diapers to use when going out or traveling. Additionally, use cloth wipes to clean your baby rather than disposable wipes.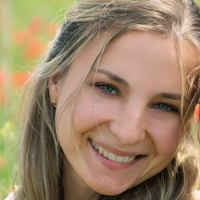 Jenny Silverstone is the mother of two and a writer for the popular parenting blog Mom Loves Best. Jenny is passionate about using her reach to spread awareness around important issues about motherhood and parenting, including becoming more practical and financially-educated.
This information is not intended to be a substitute for individualized legal advice. Please consult your legal advisor regarding your specific situation.